"We chose to start the climate change adaptation planning process by focusing on three sectors that are likely to be affected by these changes in the near future – Water Resources, Human Health, and Emergency Management."—Dr. Selso Villegas, Director of the Nation's Water Resources Department.[1]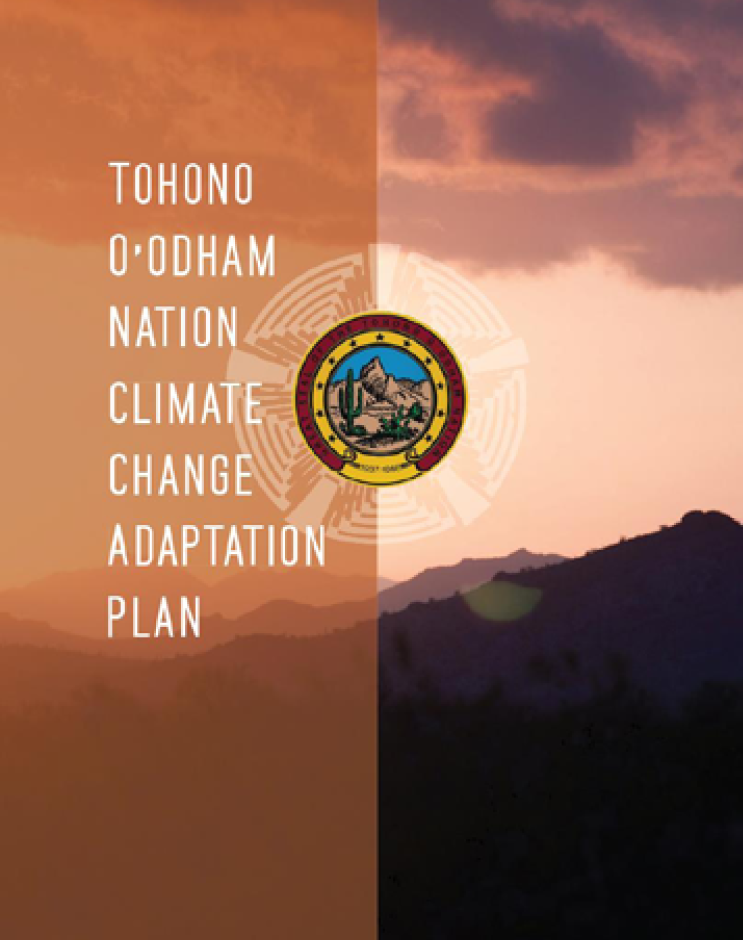 The Tohono O'odham Nation partnered with the Center for Climate Adaptation Science and Solutions (CCASS) and the Institute of the Environment, at the University of Arizona, on the Nation's climate vulnerability assessment.[2]
Climate Exposure: CCASS provided relevant state level summaries of projected climate changes for the Nation and conducted related research. The entire project focused on a pre-selected set of three sectors: water resources, human health, and emergency management.
Vulnerability Assessment: The assessment was completed primarily by Tribal departments and considered the climate exposure, other stressors, and consequences of impacts. The process also gathered input from elected representatives, community members, and youth. Descriptive tables were created for each key concern, summarizing the exposure, impacts, other stressors, consequences, probability, adaptation strategies, and funding opportunities (Figure 4).
Selecting Planning Areas: Planning areas were identified at the beginning of the project as part of a sector-based approach to adaptation planning.